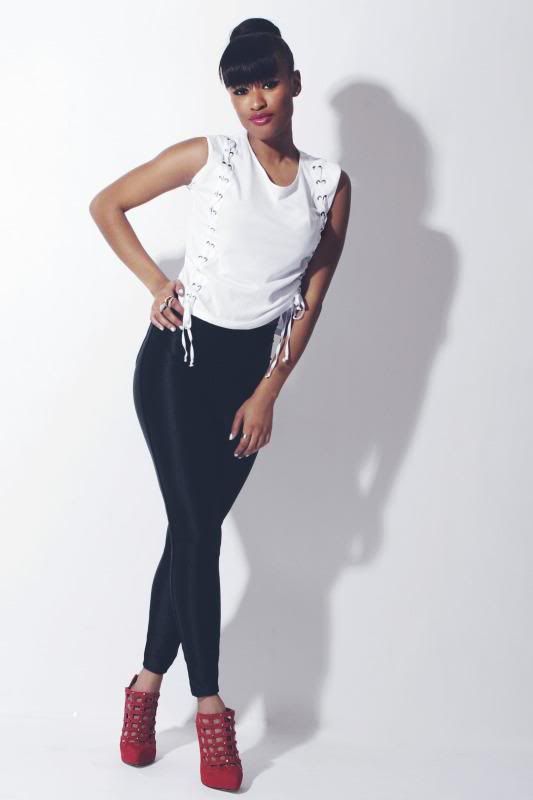 About 2 weeks ago..ok, first of all, I don't even know how I ended up on Myspace (lol) but I came across
Yoodee
(pronounced yU-dee)'s Myspace music page and immediately blown away. Her vocals= amazing. Production=amazing. Everything just seemed to be on point so OF COURSE I had to spread the word. Here's an email interview I did with her:
-Name
- Yoodee Frances
-Age
- 21
-Moniker
- u-D, bunny, Yood dot F

-Inspiration-
New York City, Art, Music, Soul, Pop, Fashion, Jolly Ranchers, Madonna, Prince, & Strength
-Biggest Influence-
My parents... They came from Haiti with absolutely nothing, and worked so hard to provide for me and my little sisters. They are the true American dream, they influence me everyday.
-Define "your" sound...-
My sound is what I call "Powerpop." I blend the soulfulness of R&B, with the grittiness & heaviness of Hip Hop, and sprinkle a lil bit of fun Pop sound on top.
-Any other forms of art you love?-
Besides music? I would say fashion... I've always been into fashion. I even attended Parsons School of Design for a little while. I just love how you can express yourself without saying a word. I also like fine art... going to museums & looking at interesting pieces. Im getting into that more than ever now.
-How long have you been pursuing music?
It feels like forever... but its only been about 4 years now with me seriously pursuing music. I grew up in a strict household so I never thought that being a singer was a possibility for me. It wasn't until I moved to New York City after high school that I completely fell in love with it.
-What do you hope to gain from being a musician?
I want to impact someone's life with my music & my lyrics. To touch a complete stranger through music regardless of race, religion, or language is so powerful to me, so moving. That's what I want.
-Personal quote...
"Work Hard, Play Hard"
NOW, you have to listen to her cover on Alicia Keys' "Unthinkable":
AMAZING!!!
I
actually delayed
in posting this feature cause I was hoping to meet up with her and get in some pictures of her rather than do the old copy and paste. I still plan on doing so but I just had to get this out there before she blows UP. Which I have faith that she will. You MUST listen to her NEW joint,
"Sicker than your average"
...safe to say, she lives up to that title.
If you want to keep up with her music and show
SUPPORT
, here's Yoodee's contact info:
Twitter:
@Yoodeebaby
Myspace:
YoodeeMusic
Youtube:
YoodeeTV
Facebook:
Yoodee Frances
Email: yoodeeshow@gmail.com
[=♥