My three favorite adjectives: Silky, suave and sophisticated. Once upon a time, someone asked me to describe myself in 3 words and those came to mind and it's stuck ever since then. Moving on...lol I have an almost ritualistic behavior that follows each time I purchase something new. In this case, this was given to me. The thingy pinned to my shirt is an itty bitty scarf. So far, I've worn it in 4 different ways, this being the 5th.
Seriously, give me a rag and I'll show 50 different ways you can wear it. No exaggeration. (: I'm thankful for that gift.
I haven't worn this mustard sweater in a while, I had to put a swanky outfit together 'cause it's been so looooonnnnggggg.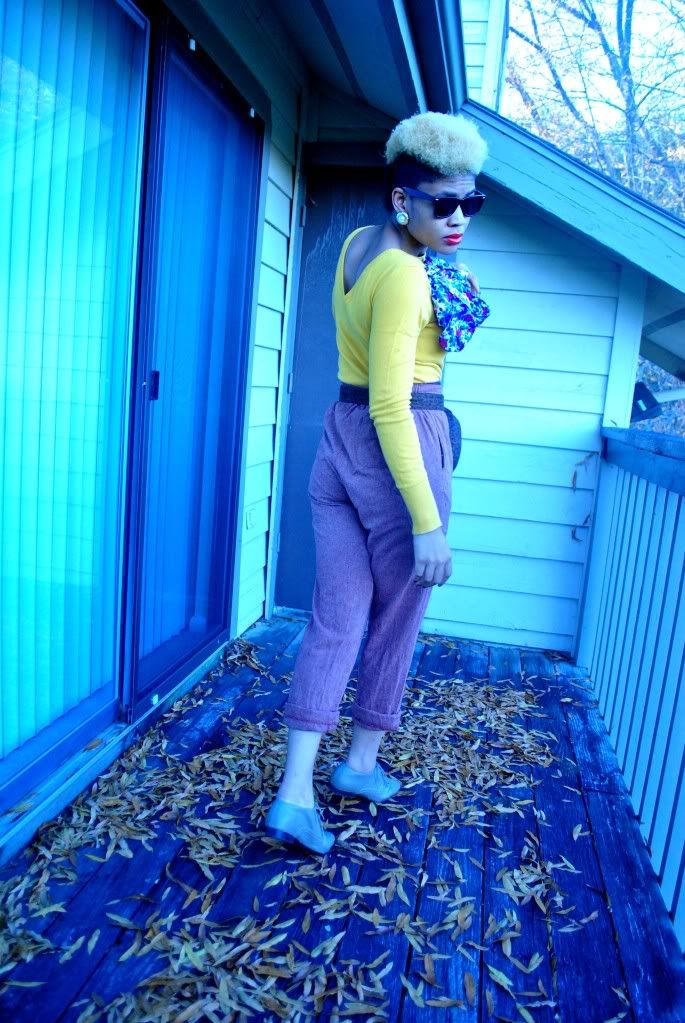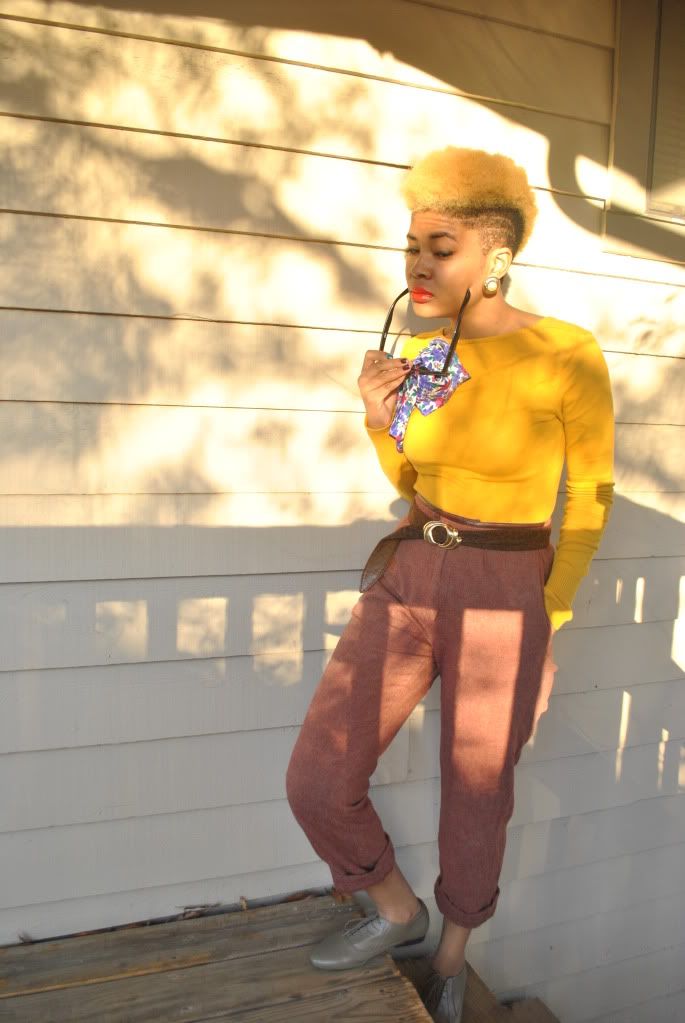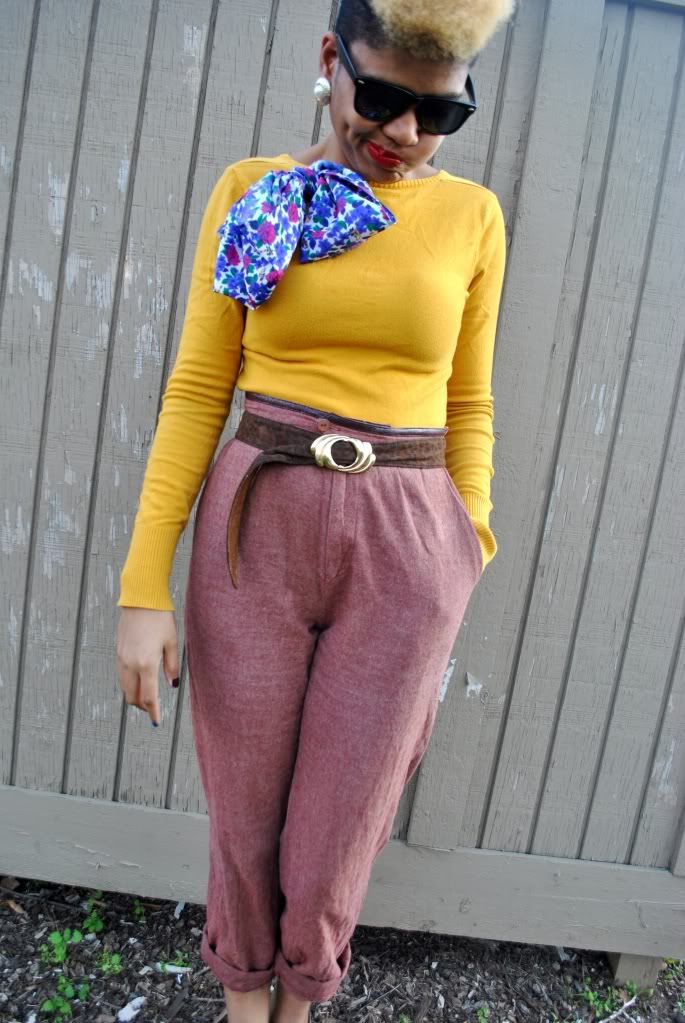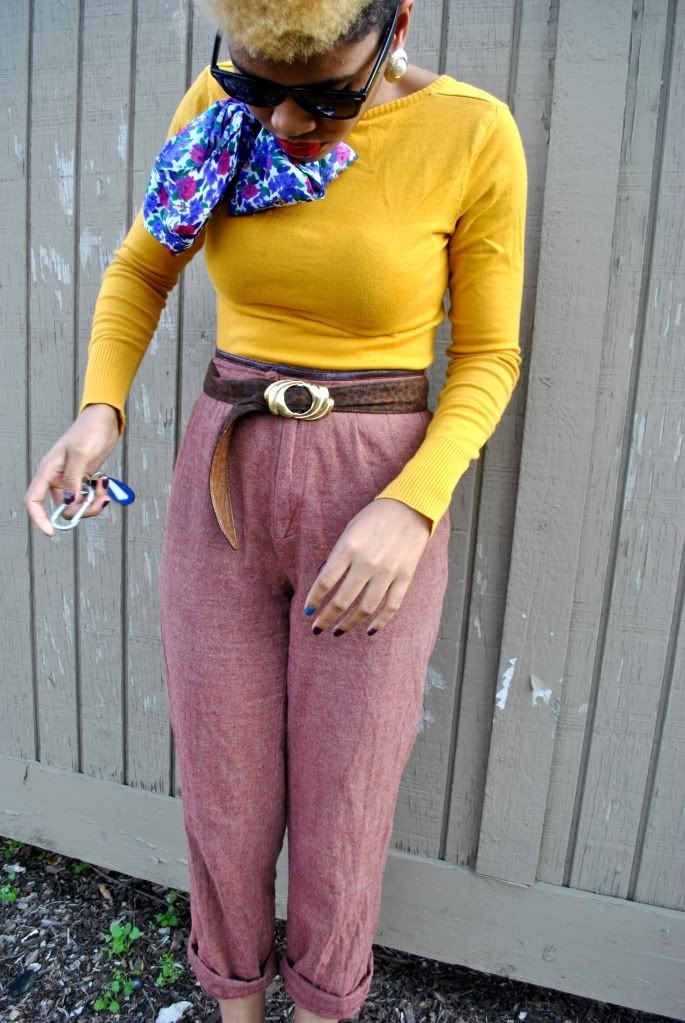 [=♥