It's finally hereee!!!
Proof that human kind is indeed active when it comes to realizing OUR ideas of what future technology holds. We've all seen the flying cars and the use of robots, etc being portrayed in the media (movies, music videos, commercials..etc) as "futuristic".
Ahhh I'm done talking, take a look at
Terrafugia
's FLYING car: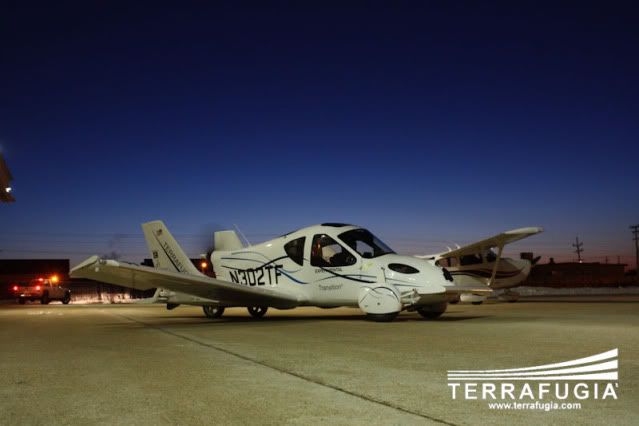 It's said to price at about $200,000, that's not too bad for a FLYING car. And shipping should begin some time next year...well, assuming it passes each and every crash test.
PLUS a video demonstration:
Amazing.
[=♥