So, as I previously mentioned in the post titled
SoHo-sailing
, I had a fairly successful trip to the thrift store last week Thursday. And I did mention I was going to photograph some of my finds and share it with ya. I'm saying it like I snagged a haul of goodies. ha! Sike, nah; just three great items. I have to do it in order of favorites, starting with a black vintage velvet Donna Ricco dress. Its full price ranges at about 190-200+, but I snagged it for $45. Not bad, right? Not bad at all.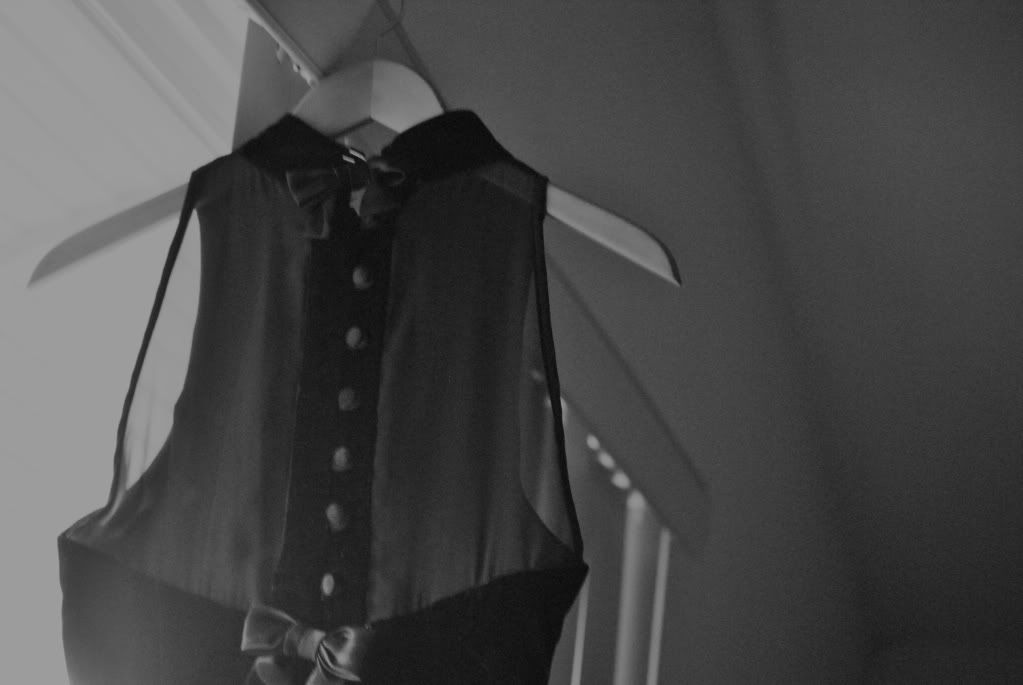 Check out the detail on the back: the bows placed at the top and mid-section. I bought it for my siblings' grad. ceremony. As much as I'm in love with them, I might end up adding 'em to the online store coming in the fall. It's a size 10, fits well, but it makes me look shorter than I already am. -_-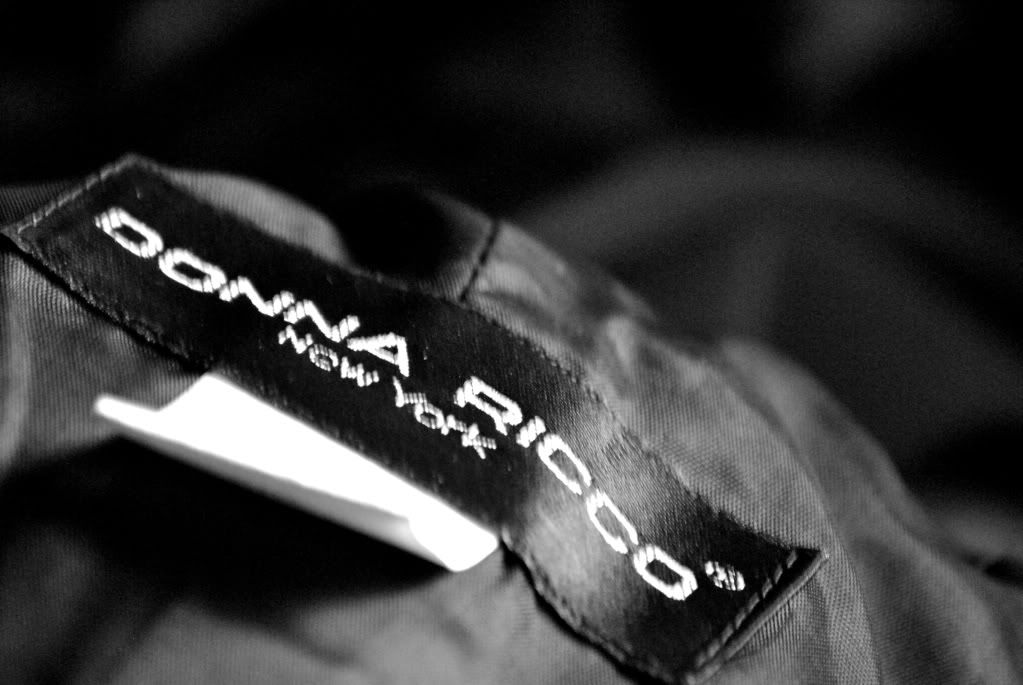 I'm infatuated with high-waist denim shorts and I've pretty much been daydreaming about buying a pair with floral print. My luck, I found a pair and they are perfect.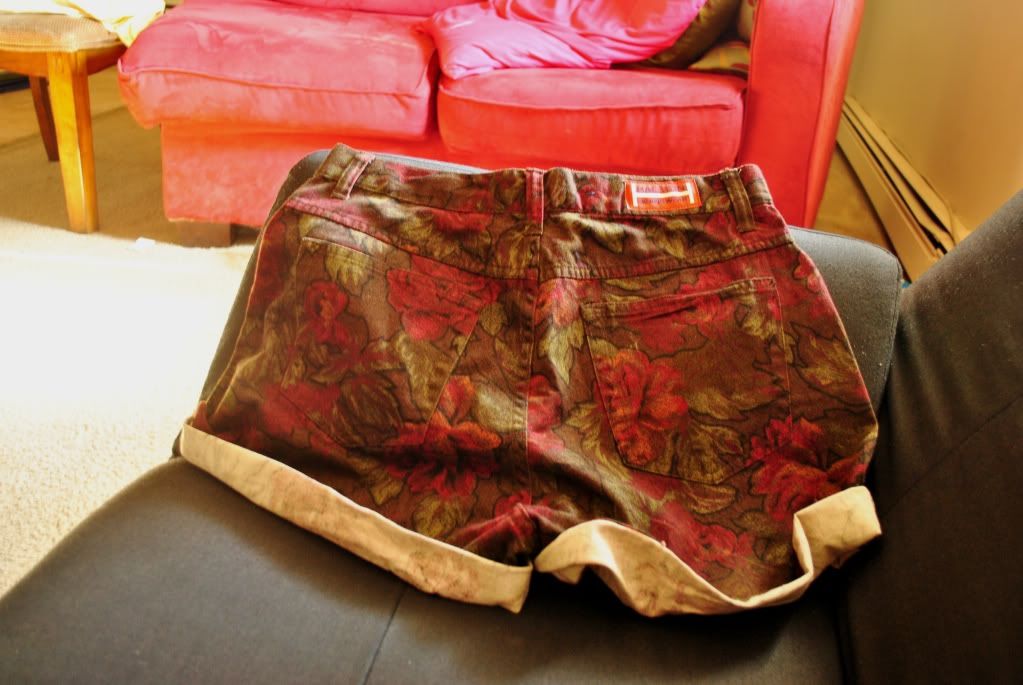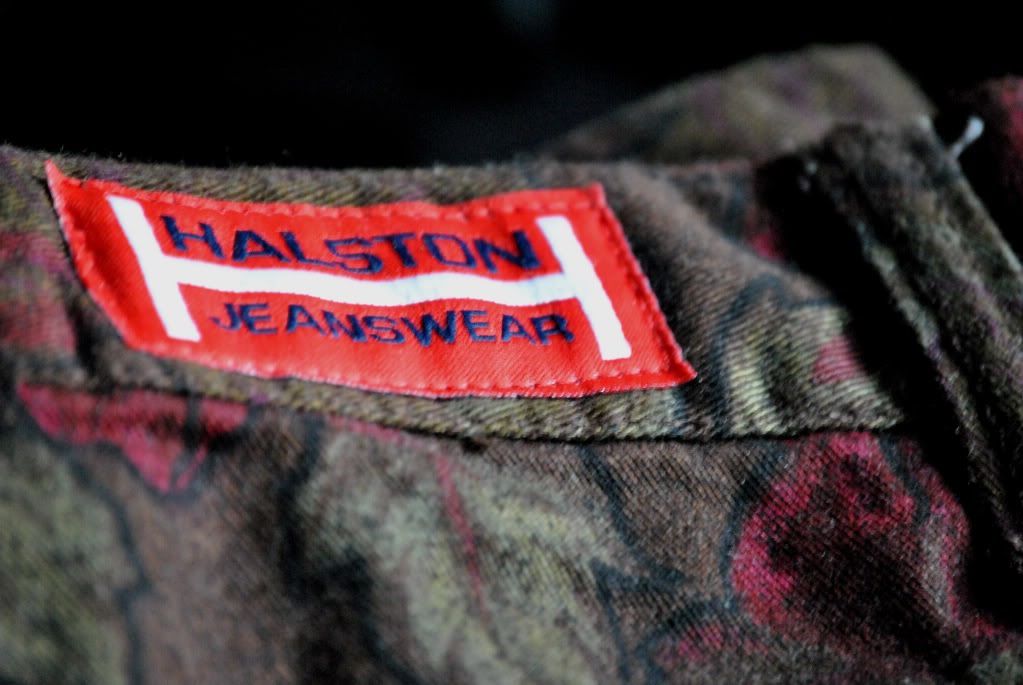 Aren't they beautiful? Yes, indeedy. Last, but not least: a snazzy-turqoise-high-waist-denim-shorts. I didn't take much pictures of it. Blah! Deal with it. I'm actually using a cropped picture from a self-shoot I just did a couple of hours ago.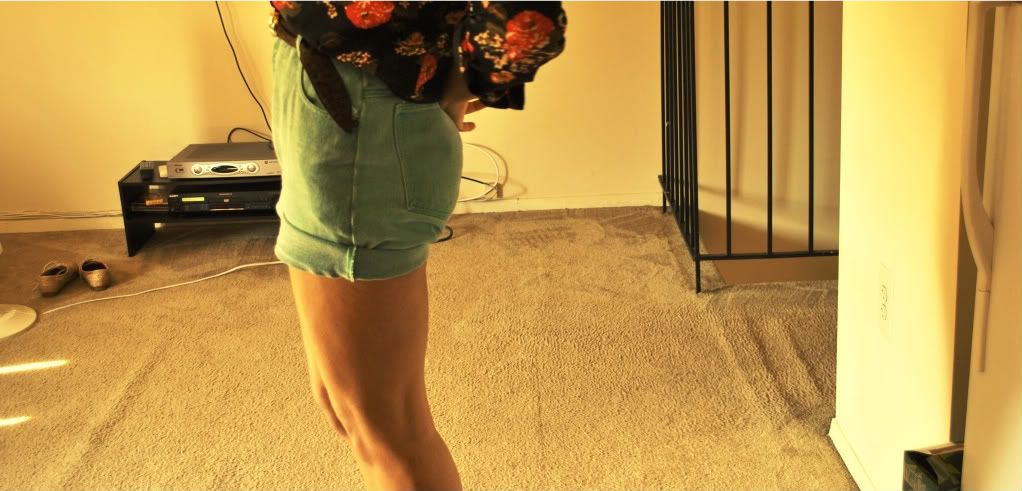 [=♥