Yesterday was exceptionally gloomy, but you can't tell from the colors I chose to wear. Ha! I hate dressing according to the weather at times. Most people tend to wear dark colors on rainy/cloudy days. Nope, not me. Greatly appreciative of the end of ridiculous week, I am super tired. Have you ever been tired without reason? I don't know why I feel so tired, I barely did anything this entire week.
Ok, so my designated photographer was M.I.A. I didn't mind 'cause I miss taking photos of myself. Apparently, my tripod missed me 'cause it took me a century and a half to attach my camera. At first, I wanted to take these photos outside, but after being a victim of robbery at my old apartment lol. It's a miracle I'm able to laugh at it now 'cause at the time, it was NOT funny!!! Yeah, so long-story-short, I don't want my camera stolen. Ya know?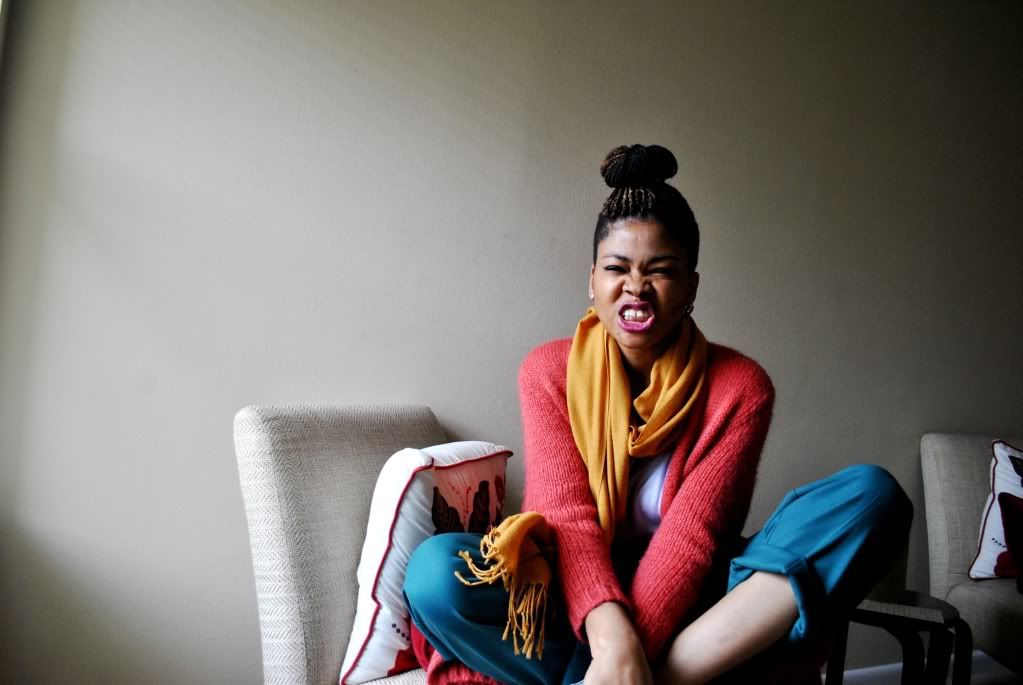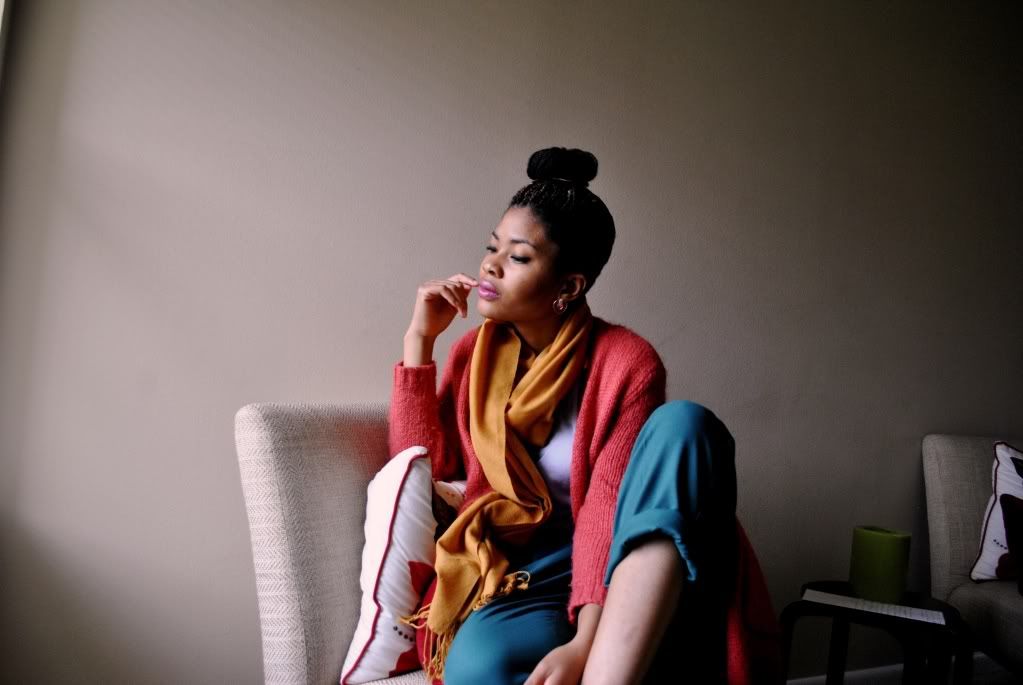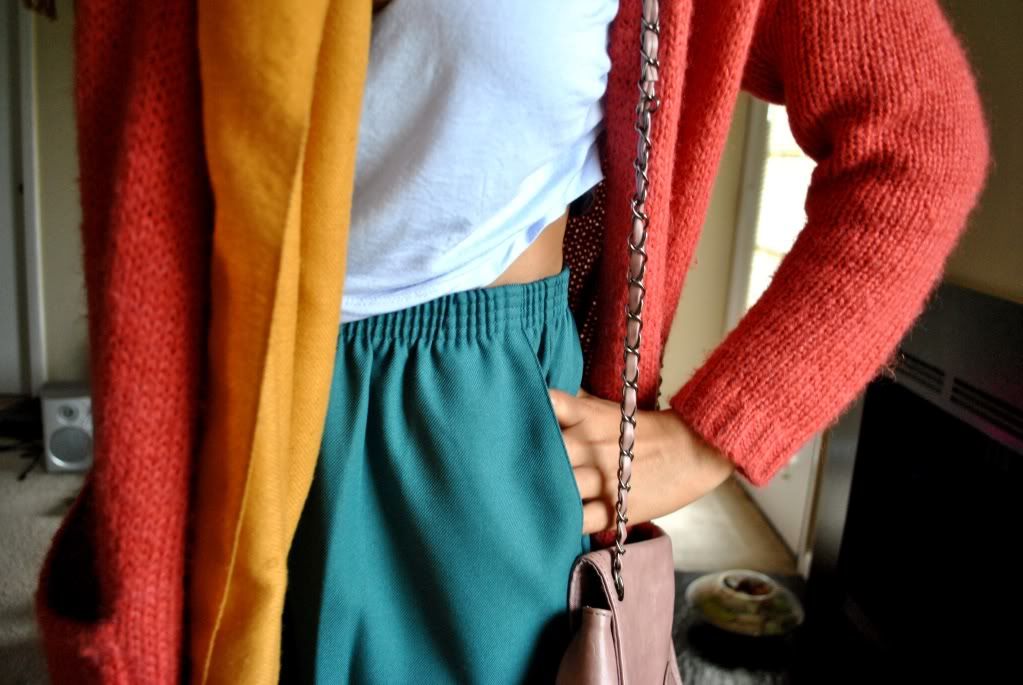 I look high. I'm not. At least not on what you're thinking.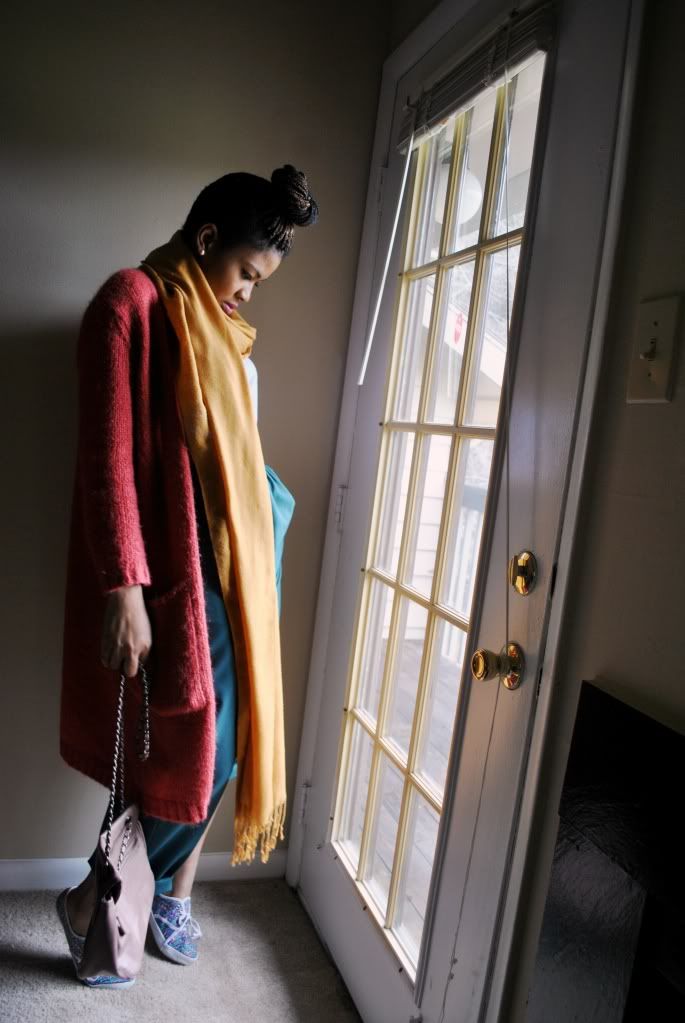 [=♥